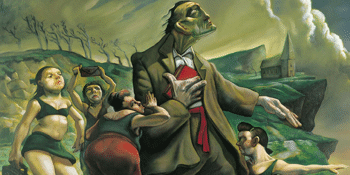 eZpZ presents
Throwing Copper 25th Anniversary with the Sacred Smarties
Amplifier Bar (Perth, WA)
Saturday, 23 February 2019 8:00 PM
The Sacred Smarties brings LiVE to life celebrating Throwing Copper's 25th anniversary with an evening of hits from the timeless LiVE catalogue.

25 years ago LiVE released their breakthrough album Throwing Copper.
An album which would take fifty two weeks to reach #1 spawning singles like "Lighting Crashes", "I Alone", "All Over" and along the way cementing it's self as absolute must have in the 90's collection.

The Sacred Smarties:
Vocals - Dez (Mondo) Richardson
Drums - Chris Webber
Bass - Zane Bullock
Guitars and Vocals Russell Smith, Neil Colliss

eZpZ, the team who brought you the highly acclaimed tributes to Pearl Jam, A Perfect Circle, Tool, and System of a down, continues the custom of rewarding loyal fans with faithful live performances with the Sacred Smarties.