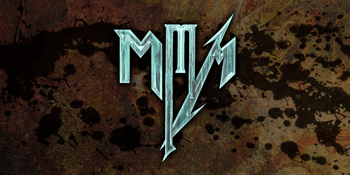 Stormrider Touring presents
MMM - Maiden - Motley - Metallica Tribute Show
with EdForce1, Wildside, 4 Horsemen
Amplifier Bar (Perth, WA)
Friday, 15 March 2019 8:00 PM
Following the huge success in 2018, Stormrider Touring is once again presenting one of Australia's hottest tribute show line-ups sure to please any fan of 80's Hard Rock & Heavy Metal – MMM!

Iron Maiden – as performed by EdForce1
Motley Crue – as performed by Wildside
Metallica – as performed by 4 Horsemen

Made up of some of Perth's most talented musicians, this show will no doubt once again bring a packed house of denim and leather clad fans to the Perth CBD. Grab your head banging mates and your tickets now via Oztix because it's going to be a wild night you will not want to miss!